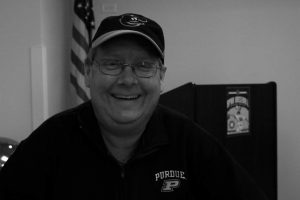 Thanks to Kevin Burghardt for submitting this article!  It really hit home. -TN
So many of us that play this wonderful game called APBA Baseball have stated how it's changed our lives for the better. I was thinking the other day just how true that is for me personally.
As I was taking my daily after work walk recently, I was struck by a new and sudden thought: APBA Baseball has not only changed my life for the better, one can firmly state it's changed my son Eric's life for the better as well.
Check out my personal APBA edition of connect the dots:
I started playing APBA Baseball as a kid. In my 20's I put an ad in the APBA Journal looking for a mail league.
A guy named Sam answered the ad and told me about his league, which I joined shortly thereafter.
Several months later I met Sam and two other league members for the first time in Seattle for a weekend of LDBA league play and sight-seeing.
I struck up a close friendship with Dan, one of the other two league members I met that weekend.
The years went by and eventually Dan and I left the league, but remained close friends.
I took my son Eric on college tours the summer before his senior year of high school. Purdue was included in the campus visits and it only entered my radar (and in turn, Eric's) because Dan is a Purdue graduate and raved about how much he loved the school.
Eric ended up receiving and accepting a magnificent scholarship offer from Purdue the following spring.
My son is still on scholarship, now in his junior year in West Lafayette.
All indications are that Eric will graduate with honors with a double major in math and computer science come spring of 2019. Where life takes him after that is anyone's guess, but of course I couldn't be prouder!
Sure, my son was accepted at other schools and likely would have done well wherever he went, but I don't know that this could have turned out any better: Happy with the campus, going to school for (practically) nothing, and promising job opportunities awaiting him in a couple of years.
Safe to say that if I don't play APBA, I don't meet Dan, and I don't think twice about Purdue.
So many great things about APBA that I've lost track. Feels like this one is right at #66 on the list though………….