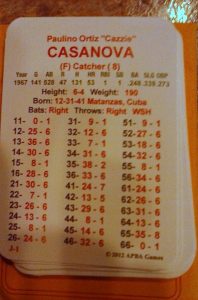 Fast catcher Paul Casanova appears to have quite the slugging year in 1967 for the Senators.  His APBA card shows 53 under the HR column.
In reality, Casanova had just 9 dingers in '67.  He had 53 rbis.  My guess is that the homerun column was deleted and all subsequent data was shifted to the left.
Thanks, Dan Oliverio!