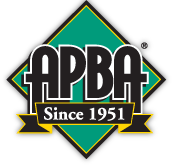 It is a special time of year for APBA fans.  Orders for the 2017 Baseball card set can now be placed!
From the News from APBA Games email newsletter:
We will place the 2017 Baseball card products in the store on Thursday January 11th at 5pm.  You can begin placing on-line orders then for the 2017 base set, 2017 XCs and 2017 Park Effects.  We will start taking phone orders on Friday the 12th.  I strongly recommend that you order on-line.  Based on past experience, it will be difficult to get through on the phone Friday even with extra people answering the phones.
While I don't work for the APBA Game Company, I want to urge everyone to exercise patience and civility during this process. There are many game fans who are placing their orders online, by phone and in person.  Everyone will get there orders in time.  If you do have an issue with an order, contacting the company via their support line (1-800-334-2722) or by emailing will be the best way to resolve the issue.
You can order the 2017 Baseball Season Master Card Set (compatible with Basic Game) at the APBA Game Company's shopping portal for $75.  That set includes 30 players per team for a total of 900 cards.  For $48 more, you get the 2017 XC cards which includes 453 extra players.
For a sneak peek, you can view the 2017 Roster and lineup sheet and the 2017 XC roster on the APBA Company website.
The APBA email newsletter continues:
We will be open Saturday morning January 13 from 9 to 1 to fill orders. One o'clock is a hard close because my oldest granddaughter has her first basketball game at 1:30.
I don't know about you all but I find this endearing.  We will need an update on how the game went!  Good luck to your granddaughter!!