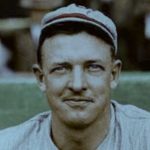 APBA documentarian and "Replay Insider" columnist Rod Caborn has come through again.
Rod has recently sent me information on his 1912 NL replay.  As always, his detailed recap is without comparison.  It is aesthetically pleasing, thoroughly complete and overall enjoyable to read.  It includes stats, highlights, boxscores not to mention background information both in his replay and in his real life.
I would start with his introduction document.  That includes the parameters and guidelines of his replay.  It also includes the overall breadth of the impact and time the replay.  That even speaks to the effect that Hurricane Irma had on Rod's house.
"The replay was interrupted, early in September 2017, by Hurricane Irma, which cause two leaks in our master bedroom and required a complete re-caulking and re-sealing of our outdoor atrium."
The 1912 NL Yearbook document is the recap of Rod's 1912 replay.  To give you an idea of how detailed Rod is, the pdf document is an incredible 64 pages long.  Yet, is so fun to read.  Yes, there are stats and highlights but there are notable performances, single game leaders as well as season leaders and boxscores of notable games (Finneran pitches over 17 innings… as a reliever!).
Not to give too much away but Christy Mathewson had an incredible season at 32-6 with a 2.00 ERA.  He helped the Giants to the pennant with a 104-50 record.
So what happened in the World Series?  Stay tuned!