I'm making available a scoresheet I designed in Microsoft Word a couple years ago.  At least one opponent of mine liked it enough to ask for it so I'm putting it up for anyone who might want to use it.  It's suitable for league play, replays or whatever.
If you want a better look at it before downloading, just click the image.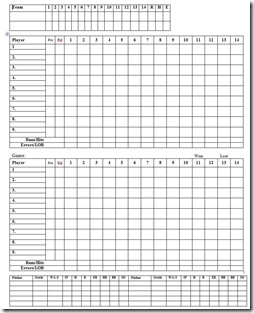 If you download the Word document, feel free to customize to your use.  It's even got a spot in the upper right hand corner to put your team name or logo.
Download scoresheet in:
or