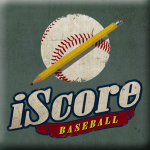 There are many who play APBA that love pencil and paper score keeping. The nostalgia of it takes them back to when they were kids first learning the great game of baseball. Also, they love the calculator and the worksheet when figuring out statistics for their replays. The pace of the calculating allows them to see streaks and tendencies in their  games, which makes them feel connected to the history of their projects. However, there are others, myself included, who want something a bit quicker and simpler, that still can provide that connection if it's desired. That is where a scoring app can help. There are two major scoring apps, GameChanger and iScore. Both are excellent in their own ways, however, I prefer iScore.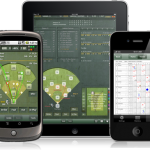 I prefer single-team season replays and tournaments because I can complete them quicker than multi-team season replays. After many years away from APBA, my first project was a single-team replay of the 1984 Detroit Tigers, my all-time favorite team from the year I turned twelve. I used iScore for the entire 162 game season, ALCS, and World Series. I loved the fact that I had instant statistics for my replay and a running record of the Tigers' wins and losses. The iScore app allowed me to e-mail reports to myself, which could be shared (via file or photo) online or printed for my records. Of course, I could simply view the data on my device if I didn't feel like printing or sharing it. The statistics are very detailed, much more so than I could do by hand. Also, I had statistics for all of the teams the Tigers played in the replay. This would be especially beneficial if you were doing a complete, multi-team season replay. A drawback is that iScore doesn't list league leaders for the leagues you create. League leaders would have to be calculated yourself.
I find iScore simple to use. If you can play a game on your smartphone or tablet, you can use iScore. It only takes two to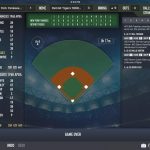 five quick touches, per play, to record the results. If compared to written scorekeeping, it'd be the equivalent to two to five marks on your scoresheet. Therefore, it's similar to the speed of written scorekeeping. As with written scorekeeping, you can be as specific as you prefer. For my replays, I simply record groundouts, flyouts, strikeouts, or the general type of hit (homer, single, double, triple). I'm not concerned with assists and putouts. However, iScore allows you to be as specific as you'd like with your fielding data. If you were more specific, it will even produce spray charts, and other data, for your hitters.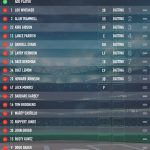 The iScore app offers current MLB rosters and schedules for purchase. I've never ventured down that road. I prefer to enter the teams in my replays or tournaments myself. When I enter my rosters myself, I find it allows me to examine the cards in my collection in more detail, which has led to many enjoyable discoveries about particular cards.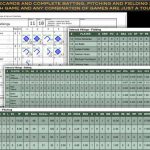 In 2017, I used the iScore app in Pastor Rich Zawadzki's tournament in Jackson, MI. Before I traveled to the tournament, I entered the rosters of the teams in my division into iScore. It worked very well in the tournament environment and didn't slow down my division.  If anything, it was quicker than those writing down lineups on scoresheets. Also, I was able to use the app's Twittercast feature during my tournament games; I plan to do the same for the 2018 tournament. Since then, I've Twittercasted my replay games, and I usually have one or two viewers following the iScoreCast as I'm playing. I enjoy the excitement Twittercasting adds to my APBA gaming.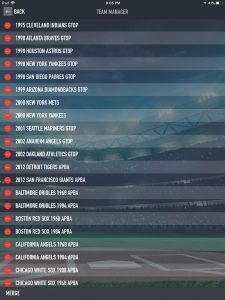 Many APBA players have developed a method to their enjoyable madness and have no intention of changing their systems. That's fine. However, if you struggle with tracking your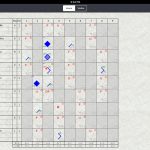 replays and its statistics, a scoring app might be a worthwhile investment.