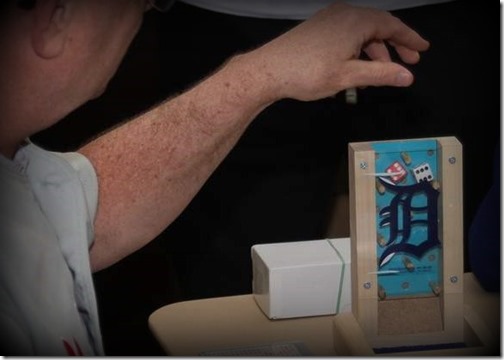 Prairieland 3 has been announced!  Go check out Eric Berg's blog Red 11 for the official press release.
The organizing committee of Tom Fulton, Dave Rueck, Eric Berg and I have brought on Springfield native Todd Daniels to help with the tourney.  Thanks Todd!
We are working on the finer details but here is the quick 411
Date: April 28th
Time: 8:30am
Location: Ramada Inn Springfield in Springfield, Illinois
Golden Age Theme
Participants may choose any team from 1920-1960 (inclusive)
Exceptions:
NO World Series participants (winners or losers)
1941 Red Sox (they are ineligible due to Jim Welch's championship in 2016)
We will be conducting a team selection draft late February so begin thinking of what Golden Age team you would like to take to the tournament.  If you are interested in going to this tournament or are just interested in following the news of the tourney, please feel free to follow the Prairieland 3 APBA Tournament on Facebook courtesy of Eric Berg's Red 11 Blog.  Thanks, Eric!
Previous champions of the Prairieland Tournament include
2016 Jim Welch 1941 Red Sox
2017 Dick Butler 1977 Philadelphia Phillies
Stay tuned here and Red 11 for more news of the Prairieland 3 tourney!