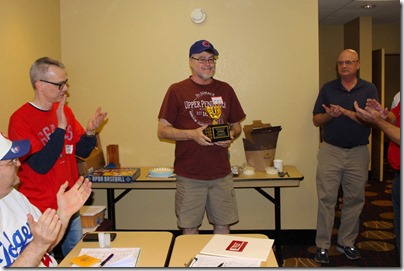 It is getting close to April 1st and that means Prairieland 2 tourney time!  More to the point, in less than two weeks, tourney participants will be selecting their teams and fantasy players in a two-round snake style draft. 
The draft will begin on February 18 and Eric Berg is taking over the process.  Here is his write-up on the matter on his blog, Red 11. 
Again, the details:
Date: April 1st, 2017
Time: Starts at 9am
Location:  Drury Inn, Champaign, Illinois
Cost: $15.00
We're currently at 22 participants right now.  We don't plan on turning anyone away even after the selection process so if you decide you want to have some fun, we would love to have you!