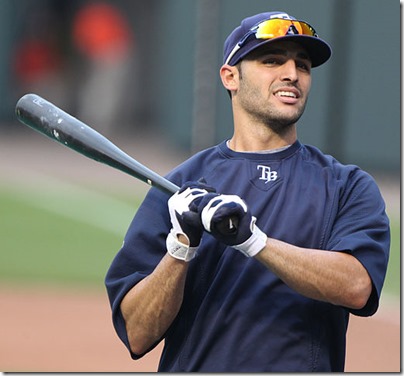 On the same weekend as the Illowa APBA League postseason and draft, the Transcontinental Baseball League World Series was taking place.  Let's give some congrats to Brobdingnag Barbarians manager, Joe Auletta, the new reigning TBL champion! He defeated Mark Bloom's Grand Cayman Havens in a seven game series.
Barbarian Sean Rodriguez went 10 for 27 with five homers and was named Series MVP.
Joe wrote this fantastic summary for the TBL and Steve Stein shared it with me.  .
Congratulations Joe!
2017 TBL World Series
Grand Cayman vs Brobdingnag
There was a lot of similarity between the two teams facing off this year. Quality starting pitching and deep, potent lineups were in abundance on both rosters. Key pre-season and in-season additions were made—Brian Dozier (40 HRs and 133 RBIs) for Cayman, David Ortiz (37 HRs, 169 RBIs) for Brob. Division titles were won, and conference opposition crushed in the playoffs. Now only two standing, and seven games remaining.
Game 1: Justin Verlander (18-11, 3.31) at Steven Strasburg (13-5, 3.70).
There was little "feeling out" on either side. After a scoreless first inning, Strasburg dug himself a hole—and had little help behind him. Dozier walked and Sean Rodriguez booted a ball to put two on. Encarnacion also walked, filling the bases with no one out and Cameron Maybin at bat. A fastball on a 2-2 count produced a slow roller, but at the last minute it hit a rock or clod of clay and scooted sideways past Correa's glove for an RBI single. First blood was drawn. Strasburg reached back and struck out both Crawford and Gattis to keep the damage to one run. Key hits—or the lack thereof—would continue to be a major part of the series.
But the Havens kept up the pressure in the 3rd with a Kyle Seager double and then a long, loud two-run homer by Andrew Toles increased the Cayman's lead to 3-0 and silenced any residual optimism in the home team's crowd.
Fielding let Verlander down in the home 3rd as well. Sean Rodriguez led off with a double, but Verlander retired the next two batters, keeping the runner frozen on second. Carlos Correa then lined a single to right, but the bounce was true and Aoki fired the ball in to try and get Rodriguez going home. OUT…er, not so fast: Gattis dropped the ball as he tried to apply the tag. That unearned run was all the Barbarians managed, but it brought them a step closer. 3-1.
Strasburg finally found his rhythm in the forth with his first 1-2-3 inning, but now it was Verlander's turn to struggle with his control. He walked Machado, and left one a little too fat to Ramirez who singled. 1st and second with two out and Rodriguez at bat. As in the previous inning Verlander's pitch was laced into the outfield, and again the outfielder—this time Melky Cabrera—fielded the bounce cleanly and threw home. Another close play at home, but again the throw beat the runner by a step. Déjà vu all over again—Gattis dropped the tag a second time! 3-2 CAY, both Brob runs unearned.
At that point the pitchers for both teams seemed to say "Enough of this! Time to pitch." Innings 5, 6, and 7 were hitless for both sides, though that did not mean there was no drama. Dozier led off the 6th with a grounder that Correa flubbed—the forth error of the game—and promptly stole second. Travis Jankowski pinch hits and that chases Strasburg—enter the first of many relievers, Alex Claudio for Brob. Reyes pinch hits for the pinch hitter, and is intentionally walked. Two on, no one out. Harris replaces Claudio and faces the very dangerous Edwin Encarnacion (47 HRs and 112 RBIs during the season). EE hits a sharp one-bouncer to Harris who turns a quick DP, Dozier to third. Maybin, 1 for 2 so far, can't catch up to some mid-90s heat and whiffs on four pitches. CAY 3, BRO 2 after seven innings.
Now the relievers were in full procession. Osuna was pitching for Brob, Jennings for the visitors—the 5th and 6th pitchers of the game. In the visitor's half Cabrera led off with a single and Polanco pinch ran, and the Havens sought an insurance run with no one out. Osuna enticed Seager to pop to Machado, and then clean-up hitter Brian Dozier hit into a 6-4-3 DP to end the threat.
The home half also started with a hit as Correa doubled off the right field wall. Out went Jennings, in came Otero to face the middle of the Barbarian lineup. Gordon ran for Correa. Otero fooled Trout on a change-up, but he got just enough bat on the ball to bloop a single over Dozier's leaping glove. Gordon was flying around 3rd, running through the "hold up!" sign, and Aoki threw home. It skipped and got to Gattis a little too late. Game tied at three.
Trout stole second, and Ortiz was intentionally walked—and the home fans were anticipating a big inning as there were still no outs. Machado flied to left, but Trout did not test Maybin's arm. One out. Ramirez got under a rising fastball and skied high to Seager who straddled the third base line as he squeezed it for out number two. Wade Davis replaced Otero—the 8th pitcher of the game—who got Jackie Bradley to fly harmlessly to left. End of eight, tied at three.
Each team had a two-out single in the 9th, but the runners both died there. Craig Kimbrel opened the 10th on the mound for the Barbarians, and he had some quality stuff this night. Gattis flied to straight away right, but he walked lead-off hitter Aoki on a full count fastball, and then almost got ejected for staring down the ump. Kimbrel clearly thought he had caught the corner. Aoki broke for second on the first pitch to Polanco, but the pitch was high and tight, backing Polanco off the plate and giving Leon a clear shot at the runner, and gunned him down. Polanco then flied out to end the half-inning. Barraclough was not hurling for Grand Cayman, and he was also throwing smoke. He K'd the first two before Machado, swinging late to the heat, hit one down the opposite foul line for a stand up double. Winning run on 2nd, but Barraclough punched out Ramirez on three swinging strikes. On to the 11th.
Kimbrel sliced through his three batters, making it 7 up and 7 retired (albeit one on the caught stealing). The bottom of the Brob line-up faced Baraclaugh. Bradley grounded out, and Rodriguez was a strike-out victim—the 5th in seven batters Barraclaugh faced. But he felt a twinge in his elbow on the last pitch to Rodriguez, and he was replaced by Tony Cingrani to get the last out of the 11th. Rupp pinch hit for Leon as the Barbarians looked for more power—and Rupp delivered a double. Then on the first pitch to Mookie Betts, Betts doubled, scoring Rupp and giving Brob a 4-3 win, and a one game to none series lead.
CAY: 3 runs 6 hits 2 errors 5 LOB
BRO: 4 runs 10 hits 2 errors 10 LOB
WP: Kimbrel, LP: Cingrani
Save: None
HR: Toles
Game 2: Jon Lester (16-11, 3.38) at Aaron Sanchez (15-3, 2.67).
The Barbarians were riding the energy of the game one come-from-behind win, almost from the first batter. Maybin walked, and when he tried to steal, Rupp threw a perfect ball to Correa, nailing him by two steps. That got the whole team energized—and when Cabrera and Seager flied out, the stands were rocking. After a scoreless bottom of the 1st and top of the second, the noise level was finally back to "normal" sold out post season levels.
In the bottom of the second Mookie Betts ignited the cheers again with a solo homer. It was the only Brob baserunner, but they were up 1-0.
That was threatened very quickly. With one out the bottom of the Cayman lineup—Crawford and Avila—both singled to put runners on 1st and 2nd. Maybin hit a frozen rope down the line, but Machado stabbed it for one out, and just missed doubling Avila off 1st. With two gone, Cabrera grounded into a routine Correa-to-Ramirez inning ender. That is how it stayed until the home 4th when Sean Rodriguez led off with an opposite field drive that sent Polonco racing towards the fence. Polanco jumped, but the ball sailed inches over his glove and into the seats. Brob stretched their lead to 2-0, and the celebrations in the stands got louder.
Top of the 5th, and again the visitors threatened. With two gone Avila collected his second single of the game, and it was followed by a Maybin hit up the middle, moving Avila to second. Cabrera—only one for six in the series so far—coming up to bat. We mentioned the series was about timely hits and non-hits. This time it was one of the "non"s, as Cabrera flied to deep center.
After the Havens missed the opportunity to get closer, or maybe tie the game, the Barbarians made the job even tougher. Correa walked, stole second, and was doubled in by Rupp. The lead grew to 3-0 at the end of five.
Sanchez was pitching a shutout, but that was in large part to some good fielding behind him. Several balls had been hit hard in the past two innings. So when Matt Holliday worked a pinch hit walk, Sanchez' day was done. The fans were excited—Cam Bedrosian (2.13 ERA for the season) gave up a double, but Holliday's speed (or lack thereof) held him at third, and Bedrosian got Polanco on a grounder to Ahmed, who had replaced Correa. The home 6th was uneventful, and the Barbarians were nine outs from a commanding two game lead.
Unfortunately for the majority of the fans in the stands (there were some brave souls from the Islands who had traveled to see the games and the Northern Lights), said nine outs would not come easily.
Pitch one to pinch hitter Jankowski: double. Four balls to Avila, and the tying run was up to the plate. But Bedrosian settled down and threw two fastballs to Maybin to get ahead in the count 0-2. Then a slider—mistake. Maybin crushed it off the left field wall to score the two runners and wind up on second base with none out. Cabrera caught the defense by surprise and laid down a perfect sacrifice, moving Maybin to 3rd before Bedrosian struck out Seager and retired Dozier on a fly ball. But the comfortable three run lead was now one.
Betts led off the lower half inning with a sharp single, then stole second. That chased Lester and started the Havens' reliever relay race. Neris struck out Ahmed, the defensive sub, and then picked off Betts at 3rd, essentially ending the threat. 3-2 Brob going to the 8th.
Harris (3.19 ERA) replaced the shell-shocked Bedrosian, but when leadoff batter, Aoki, doubled, the pitching coach sprinted to the mound to call for closer Seung-hwan OH (34 saves and a 2.00 ERA). He had given up just four homers in almost 70 innings, but the first toss to Encarnacion made it five. The Havens had erased a three run deficit and were now up 4-3. Two outs later, Evan Gattis deposited a curve into the left field bleachers—two homers in two thirds of an inning and it was 5-3 Cayman.
The fans were now both cold and silent. Shocked. And that is how the Barbarian batters seemed as well. Cayman relievers Doolittle and Otero made short work of the Brob hitters in the 8th and 9th, giving up no hits and striking out five. Game over as the havens win 5-3 and tie the series at a game apiece.
CAY: 5 runs 13 hits 0 errors 10 LOB
BRO: 3 runs 6 hits 0 errors 3 LOB
WP: Neris, LP: Oh
Save: Otero
HR: Betts, Rodriguez, Encarnacion, Gattis
Game 3: Jose Fernandez (17-5, 2.44) at Julio Teheran (17-7, 3.20). Northern lights traded for palm trees as the series moves to Grand Cayman.
Both teams went down quietly in the first inning, and both made some noise in the second. Machado led off the top of the second with a double down the left field line, and moved to third on an infield hit by Rodriguez (his 5th hit of the series). Teheran then hit Jackie Bradley to load the bases, and Bradly left the game with a seriously bruised hand. Goins replaced him, Rodriguez taking over in LF.
Ramirez then singled in one run, Rodriguez holding third. The Cayman fans were stunned, and the Barbarians had visions of a big inning with Sandy Leon, a .381 hitter in the regular season, coming to the plate. But Leon struck out, something he had only done 15 times all season. The Threat was still alive—but not for long. Betts hit a shot to Seager at third who threw to first to double off Ramirez. Only the one run for Brob.
The Haven mounted their own threat in the home half, with a one out single by Encarnacion and a double by Polanco. But Fernandez got out of it when Crawford popped out to Correa and Gattis rolled meekly to Ramirez.
Each team had two baserunners in the 3rd, but each defense turned a DP before damage was done. The hits were mounting, but the score remained 1-0 Barbarians.
In the 4th, Teheran had is first easy inning, retiring the bottom of the order three up & three down. Still, the crowd was getting nervous as Cayman had still not scored.
The home 4th was different, as Cayman took some chances. Toles struck out, but Encarnacion reached on a Fernandez error. The runner went with the pitch and Gregory Polanco found the gap with what looked to be a double. The third base coach sent Encarnacion home, and Polanco never broke stride as he tried to turn the double into a triple. The throw came home but it was off line—EE scored, and Polanco was standing at third. Game tied. The gamble with Polanco paid off, but the Havens were not done. On a 2-1 count Polanco broke for home. Crawford swung to try and cover him, but Leon caught the pitch and tagged out the sliding Polanco. Rally ended, 1-1 going to the fifth.
There were few easy innings for either pitcher, and Teheran found himself in trouble quickly again. A Leon single signaled his—Teheran's—departure and Cingrani walked in from the pen. He walked Betts on five pitches, and then struck out Correa on what would likely have been ball four. Two on, a critical juncture in the game, and Cingrani's control was not to be trusted any further. Workhorse Dan Jennings came in because his control was usually better—but not today. He too couldn't find home plate and walked the first two players he faced—Trout and Ortiz—forcing in a run and leaving the bases loaded. Fortunately for the home team he righted his control, struck out Machado, and retired Rodrigues with a mid-range fly ball. But the visitors regained the lead, 2-1.
Fernandez was both dominating—he struck out the side in the 5th (7 for the game)—but hittable, coughing up a single to Cabrera, the Havens' 5th hit of the game. But no runs. 2-1 Brob after five.
Three more pitchers worked the 6th for Grand Cayman, and none went unscathed. Each gave up a hit, and the three hits resulted in another single Barbarian tally. The lead opened up to 3-1. Home 6th, another baserunner when Aoki doubled, but with another runner in scoring position neither Encarnacion nor Polanco could drive him in. Six runners stranded so far; 0 for 6 with runners in scoring position.
Death by 1,000 cuts—one run at a time. Machado hit a solo HR in the 7th and Brob's lead became three. Fernandez was allowing baserunners, but so far slipping out of trouble. In the 7th, he didn't even give Cayman that hope. A 1-2-3 inning, with 2 more Ks. Two innings remained.
More pressure by the men from the arctic in the 8th, however Berraclaugh—the 6th CAY pitcher, shut down that threat to keep the game within reach. But Fernandez was on a roll and it was another 1-2-3 for the home team. One inning left.
No noise by Brob in the 9th, but Fernandez, still on the mound, had run his consecutive string to 8 wthout a runner. Aoki pinch hit for Toles and flied to right. Encarnacion then cranked on a Fernandez fastball left up in the zone and hit it out, bringing the Havens within two, and that was all for Jose. Oh came in, and unlike game two, he looked like a closer. He punched out Polanco and Crawford popped to Leon to end the game. 4-2 Brob as they took a two games to one lead.
BRO: 4 runs 10 hits 2 errors 11 LOB
CAY: 2 runs 7 hits 0 errors 6 LOB
WP: Fernandez, LP: Teheran
Save: Oh
HR: Machado, Encarnacion
Game 4: Chris Tillman (13-5, 3.62) at Verlander.
Both sides could sense the tension as game four started. The Barbarians had grabbed home court advantage back with the win in game three, and if they could strike early today the fight might slip away from the Havens.
So when Cayman squandered a bases loaded opportunity in the home first, and then Sean Rodriguez homered in the second for the first hit and first run of the game, the crowd's mood turned dark. A few fans were even seen heading for the exits, though it was a small number and they received great derision and jeers from the vast majority. None the less, the sense of urgency was definitely tangible.
Trying to respond right away Gattis worked his way on with a walk—the forth one surrendered by Tillman in only seven batters. But Machado fielded Aoki's grounder to third and turned a rapid 5-4-3 double play to stop the threat. 1-0 Brob after two.
In the bottom of the third Kyle Seager homered off Tillman to tie the game, and another bit of Tillman wildness went to waste when Dozier walked, stole second, but withered there.
Fortunes—and scores—change quickly. In the top of the 4th, Rodriguez again came to bat, and again hit a solo home run, his third of the series. The Barbarians took the lead again, and the rollercoaster spirits of the Cayman faithful took another steep drop.
Again it was not long before the home team threatened. Encarnacion led off the home 4th with a double—he was now hitting .416 with four extra base hits in the series. An error by Cordero moved him to third and put Gattis on first. Then things got ugly: Tillman hit Aoki to load the bases with no outs, and then hit Crawford to drive in one run and set the stage for a very big inning. The Cayman bench wanted Tillman ejected, and the fans wanted him lynched, but neither happened. Maybin flied to center while Gattis tagged and took a couple steps towards home before the third base coach tackled him and shoved him back towards third. Cabrera flied to short left, and Gattis never even twitched. Finally Seager flied to deep right, but Trout pulled it in and the Haven threat was held to a single run. Game tied at two. Four total runs on only five hits, but seven walks, two hit batters, and an error. Not the most elegantly played game of the series to date.
Verlander shook off the two Rodriguez homers, and now that it was a new game he focused on his work. He put down the Barbarians in the top of the 5th, giving Cayman a chance to take the lead for the first time in the game, and Brian Dozier did just that with a shot into the dead center bleachers on Tillman's first pitch to him. That is all the Havens tallied in the fifth, but it put them up 3-2.
At this point we noticed some of those fans who had left the park after Rodriguez' homer were trying to reenter—but security would have none of it, and fans in the upper deck were leaning over and pelting them with the little umbrellas from their Pina Coladas.
Given a lead to work with, Verlander was loath to give it up. He retired the invaders in the 6th, striking out two, and retired the dangerous Rodriguez on a deep fly to center to start the visitor's 7th. But when he struggled with his control next and walked Ramirez, Verlander went to the showers—to the loud applause of the crowd. Hector Neris relieved him, gave up a single, and was gone. Barraclaugh made his third appearance in four games and snuffed out the rally. 3-2 Havens at the stretch.
With the help of yet another Barbarian error, the local heroes added an insurance run in the bottom half. Cabrera doubled, chasing Tillman, and then scored on Rodriguez' wild throw to first. The lead was now 4-2.
But nothing was easy this game. In the 8th Correa lead off with a double, bringing the tying run to the plate for Trour, Ortiz, and Machado—but Barraclaugh and Otero combined to strike out all three as Cordero died at second. 9 Ks for the Havens pitchers, and only three outs remaining for Brob.
A pair of hits by Crawford and Polanco (pinch hitting for Maybin) along with yet another Barbarian error gave the Havens a 5th run in the bottom of the eighth and with a three run lead the stands were happy and celebrating.
They shouldn't have been.
Otero walked Rodriguez in the 9th. Ramirez saw the third baseman Seager playing too deep and bunted for a hit. Tying run to the plate in Goins, playing for the still injured Bradley. Goins popped to Crawford in very shallow left-center for one out, but Leon singled to left to load the bases. Mookie Betts, 6 for 18 in the series, made it 7 for 19 with a double down the line scoring two. Now it was a 5-4 CAY lead with the tying run at third and the go-ahead runner on second.
Otero looked over his shoulder at the pen, but no one was warming. He got himself into this mess, and he would have to extricate himself. Obstacle #1 was Correa, 1 for 4 on the day so far. An abundance of off speed pitches worked the count to 2-2, and then Otero sent one up at 97 mph and Cordero topped it weakly back to Otero who fired to first for the second out, Leon not fast enough to try to score. Mike Trout the last chance for Brobdingnag, but there are far worse chances to have. Not today, Otero struck him out swinging—Trout's third whiff of the game—and held on for a nerve wracking 5-4 Cayman win. Series tied at two.
BRO: 4 runs 9 hits 2 errors 8 LOB
CAY: 5 runs 7 hits 0 errors 10 LOB
WP: Verlander, LP: Tillman
Save: Otero
HR: Rodriguez (2), Seager, Dozier
Game 5: Strasburg at Colin Rea (2-2, 4.27 ERA). Rea was a surprise starter who had been little used in the regular season, only pitching 59 innings.
This one started quickly and followed the same script as the first four games—nothing came easy. The Barbarians loaded the bases in the first with an error, a Trout double, and a walk. Then after Machado fouled out to Gattis, up came Sean Rodriguez. He had already become public enemy #1 to Cayman fans, and here was the next big opportunity for him. But not this time, as Rea struck him out. No score.
The rest of the first four innings were quiet. That Trout double was the only hit Rea gave up through four, and a Dozier single & double were the lone bright spots for the Havens' batters. Those were only Dozier's second and third hits of the series. No score through four innings.
Rea was relieved to start the 5th, giving way to Neris who was far less sharp than Rea had been. A one out walk to Leon, double by Betts, and a walk to Correa loaded the bases again for Brob, with Trout coming up. Unlike the 1st inning, this time the Havens couldn't pitch out of it; Trout homered 10 rows into the left field seats for a grand slam and a 4-0 lead.
Retaliation was needed, and quickly. After Encarnacion K'd, Gattis singled and Bedrosian replaced Strasburg. Complete with gas can in hand Bedrosian faced the #9 hitter, Brandon Crawford. Double. Then the top of the order in Maybin. Walk to load the bases. Manager Phil Sciame considered grabbing a rifle and shooting Bedrosian, but settled for a trip to the mound instead, franticly waving his right hand the whole way. Bedrosian had faced 10 batters in the series now sported a nifty line of .500 BA against, .600 OBP, and a cool 1.000 Slugging against. Just what any grade 22* should be able to do. Oh gave up a 2-RBI single and was replaced by Claudio. Reyes the lefty killer pinch hit, and was intentionally walked. Harris replaced Claudio and got clean-up hitter Dozier to ground to Ahmed at short for the second out, but Maybin scored to make it 4-3 Brob. Osuna replaced Harris and finally stopped the bleeding by striking out pinch hitter Jankowski. Six Barbarian pitchers to get through the half-inning, and not get through it well.
Top of the 6th, dark clouds roll in again. Rodriguez hits his 4th homer of the series to push the Brob lead back to two runs. Ramirez doubles and Jennings replaces Neris. Jennings walks Bradley but gets Sandy Leon to hit into a huge 4-6-3 double play, Ramirez to 3rd. Betts is intentionally walked, and Barraclaugh is brought in for his 4th appearance and once again does his job. Throwing a called third strike past pinch hitter Cameron Rupp. 5-3 Brob but missed chances for a much bigger lead.
Encarnacion strikes out to open the bottom half of the inning, making him 0 for 3. But Gattis singles for only his second hit in 14 at bats. Avila pinch hitting for Aoki, doubles. Two on, one out. Crawford faces Butcher and walks for yet another bases loaded situation, this time the Havens at bat. Maybin laces a single to center, Polanco (who ran for Gattis) scores and Avila tears around third to try to score as well. Bradly throws, Avila slides—-OUT! When Cabrera grounds out Goins-Rodriguez the inning ends and Brob holds on to a slim 5-4 lead.
In the seventh both sides threaten with a couple of baserunners but no scoring. Rodriguez is intentionally walked to keep him from becoming more of a hero for the visitors. Jose Reyes tries to score on a long double by Dozier but is gunned down at home. It was Dozier's third hit of the game. Still 5-4 after seven.
Tony Cingrani enters the game for Cayman to pitch the 8th and retires the side quietly. In the home 8th Butcher gives up a one-out walk to Avila and looks spent. Kimbrel replaces him, strikes out Crawford but is touched by Maybin for an RBI double (the Havens' 17th double in five games) to tie the game at five, and that is how the 8th ends.
Cingrani—with the manager's help—digs a big hole in the 9th. He walks Ortiz, and Dee Gordon pinch runs. Gordon steals second, and then Cingrani is told to intentionally walk both Machado and Rodriguez, moving the lead run to 3rd for Goins who came in defensively. Those were the 3rd and 4h intentional walks of the game. Goins never makes contact, striking out.
Reyes hits yet another Cayman double, but is doubled off third on a line drive to Goins. Extra innings once more, tied at five.
Cingrani is still wobbling with his control, and puts the lead run on base to open the 10th by walking Bradley. A hit & run single by Leon puts runners on 1st & 3rd with no outs. A conference at the mound, but Cingrani stays in to face Betts, and though Betts gets under a fastball he sends it far enough into right field that Bradley tags and scores ahead of Polanco's throw. Brob leads 6-5. A fielder's choice and a K limit the lead to that one run.
Daniel Norris makes his first appearance of the series to try and hold on and save the game. He is the 9th Barbarian pitcher of the game. His stuff looks good, the ball having a lot of hard, late break. But a bit too much. He walks Encarnacion, then makes Polanco swing three times, missing badly each time. One down. But then home plate starts drifting—Avila walks (reaching base all three of his plate appearances), as does Crawford. Bases loaded for Maybin who has singled and doubled already. This time Maybin sends a rocket to right center and would have easily made third, but when Encarnacion and Avila score he is credited with a 2-RBI double and a game winner. Cayman wins 7-6 and takes their first series lead, 3 games to 2 as the teams return to Brobdingnag for the duration, be that one game or two. Sixteen pitchers, 19 hits, 5 intentional walks, 7 bases loaded situations, 23 runners left on base. And uncounted frayed nerves. Five games down and none by more than two runs.
BRO: 6 runs 7 hits 1 error 12 LOB
CAY: 7 runs 12 hits 2 errors 11 LOB
WP: Cingrani, LP: Norris
Save: None
HR: Trout
Game 6: Jon Lester at Aaron Sanchez.
Backs against the wall, the Barbarians handed the ball to Aaron Sanchez who had been either very good or very bad in his starts in the postseason. He started off as if this might be one of the "bad" Sanchez days. A sharp line drive that Ramirez plucked for the first out, was followed by a Cabrera single and Seager double to produce an early threat. But Sanchez struck out Dozier on a 9 pitch at bat, and then Toles' fly to Trout in right ended the threat. After that Sanchez was almost perfect through five, allowing only one more baserunner and no scores.
Meanwhile the Barbarians were not doing much better against the veteran Lester. They scattered five hits in the first four innings, but Gordon was caught stealing and Trout was thrown out at home by a perfect throw from Maybin in deep right field, so the only score was when Leon came in on a Hanley Ramirez RBI single. In the middle of the fifth it was 1-0 Brob. In the home fifth it got more intense.
Lester got two quick outs before Trout walked. Getting ahead of Rodriguez 0-2, Lester tried to waist a pitch, but Rodriguez reached out and golfed it off the LF wall, scoring Trout and just missing a home run. The next batter, Ramirez, didn't miss as he put the ball deep into the bleachers in dead center field. Quickly the lead had grown to 4-0 at the end of five.
With one out, Cabrera doubled off Sanchez, and Claudio replaced Sanchez. Reyes pinch hit and was walked intentionally. Wil Harris replaced Claudio and got out of the inning when Dozier and Toles both flied out.
That was the last challenge the Havens mounted in game six. Harris and three subsequent relievers retired 11 of the last 12 Cayman batters, a two out walk in the 9th being the lone exception. Meanwhile Lester and Neris were just as good, allowing only 1 hit in the last 12 they faced, but the damage was done. Brob won the game 4-0 to set up a winner take all game seven.
Note: In the post game press conference Sanchez expressed pleasure in the win, and excitement for game seven, but it was also clear he was frustrated that he was pulled for the second straight time while working on a shutout. His line for two starts:
11 IP, 9 hits, 0 runs2 BB, 9 Ks.
CAY: 0 runs 4 hits 1 error 6 LOB
BRO: 4 runs 8 hits 0 errors 5 LOB
WP: Sanchez, LP: Lester
Save: None
HR: Ramirez
Game 7: John Verlander at Jose Fernandez.
Each team had its Ace on the mound. But both teams' hitters had shown little regard for the opposing pitchers' stat lines. Nine innings, fifty players. Game on.
First inning, both teams went three up/three down. Second inning, both teams had a double (Polanco for Cayman, Ortiz for Brob) but no scores resulted—Ortiz was gunned down at home, Polanco to Gattis, for the most serious threat. In the third both starters dominated. Scoreless game after three. Six innings left in the season unless it was a third extra inning game.
In the forth Fernandez set down the first to Havens before Dozier singled. Encarnacion, already with two home runs, put a serious charge in a ball to left, but it never lofted. Instead it hit high off the wall and rebounded right to Betts who turned and fired towards home. Dozier rounded third as Betts threw, and the two of them—Dozier and the ball—arrived almost simultaneously. Leon swiped the tag, and the ump called OUT! Each team now had had their clean-up slugger thrown out at home on a close play. Still scoreless.
In the bottom of the 3rd the Barbarians again threatened to break through against Verlander. A one out walk to Trout brought up Ortiz, who had been quiet all series before his second inning double. Bonds brough Cingrani in to face the left handed Ortiz who hit another screaming ball into the gap for a second double. It was hit so hard that Trout had no chance to advance home, and held third. That brought up Rodriguez with first base open, and brought in Jennings to pitch with clear instructions to not give Rodriguez anything fat. The first two pitches were almost perfect and Jenssen was ahead 0-2. He then threw two 55 foot curve balls to try and get a swinging third strike but Rodriguez held up. 2-2 count. A ball fouled into the dugout. A ball low and away. Another fouled off pitch. Full count again. Gattis set up on the inside corner, and Jennings threw it there, but Rodriguez turned and got a solid part of the barrel on it driving it over the left field wall for his 5th home run of the series to give the Barbarians a 3-0 lead after four innings.
That was to be the Barbarians' last hit. Was it enough—four of the first six games were lost by the team that scored first.
Fernandez powered through the visitor's 5th, and left the ball on the mound for Jennings to start the bottom half. Jennings was not so fortunate. Two walks sandwiched a ground out, and with two on, Neris replaced Jennings. He struck out one, but walked Trout to load the bases—maybe Brob would get no more hits, but that did not mean they were impotent. Ortiz at bat, Otero coming in to face him with lots of potential RBIs dancing on the bases. It was not the best time for Otero to hang a slider, but that is just what he did. Back went the ball, sailing towards deepest right field. Back went Polanco. Up went Polanco's glove, one hand on top of the wall as he leapt. He reached over the fence with the gloved hand—and caught it. Inning over, game still within reach, 3-0 Brob.
Fernandez added two more Ks to start the 6th, but when he walked Cabrera, he was pulled. The Brob closer, Oh, was brought in far earlier than usual. He stranded Cabrera on first by getting Seager to fly to right harmlessly.
Otero matched him out for out to keep it close.
Oh went 1-2-3 in the 7th. Teheran, relieving Otero, went 1-2-3 to match him. 3 run lead, two inning remained.
Cayman would not continue to go quietly. With one out Aoki singled, Jankowski running for him. Oh looked into the dugout, but was told to stay in. He repaid that faith by getting Avila to fly to center, and pinch hitter Toles to ground out Goins to Rodriguez.
Once more the Barbarians tried to extend the lead in the home 8th, but once again it was futile and Teheran stayed unhittable and wasn't generous enough to walk anyone.
Top of the 9th. Oh faced Cabrera and retired him on a fly to left. Ditto for Kyle Seager. At this point, having made his longest outing of the year, Oh left the mound to a standing ovation, and Wil Harris came in to face Dozier. Dozier worked a full count and fouled off two pitches, just looking for any way to get on base and extend the game. The 8th pitch of the at bat looked a bit outside, but the ump rung him up with strike three! The game was over, 3-0 Brob, and the series went to the Barbarians 4 games to 3.
CAY: 0 runs 4 hits 0 errors 4 LOB
BRO: 3 runs 3 hits 0 errors 4 LOB
WP: Fernandez, LP: Verlander
Save: Harris
HR: Rodriguez
Series notes:
Composite line scores:
CAY: 22 runs, 53 hits, 5 errors, 52 LOB
BRO: 29 runs, 53 hits, 7 errors, 53 LOB
CAY: 3.53 ERA
BRO: 2.24 ERA
Sean Rodriguez was named the series MVP. He went 10 for 27 with 5 home runs, a double and 8 RBIs.
Both sets of starters pitched well. Cayman's starters had a 2.95 ERA and Brobdingnag's starters had a 1.79 ERA.
Jose Fernandez, in his final series in TBL, went 2-0 in two starts with a 0.64 ERA and 15 Ks in 14 innings.
There were 8 intentional walks issued and none of those batters scored.
Alex Avila reached base his first six times up.
And one closing thought…..
This was a very close and very tense series. Mark's team was well put together and managed very well. It was the team I was most afraid of facing in the playoffs, and after playing our series I feel that same way now. This seven game series came down to literally three dice rolls out of hundreds of them.
Seventh game, 4th inning, scoreless. To quote Boomer's reflection—red text is my overlay.
"2-out single by Dozier, followed by a HR by Encarnacion, which should have put us up 2-0. Instead, Fernandez (+32) steals the homer (critical dice roll #1) and you throw out Dozier at the plate with 27 chances (critical die roll #2). So instead of 2-0, it's still 0-0. Rodriguez hit the HR in the bottom of the inning that Jennings (+62) couldn't stop (critical dice roll #3). And that was the series."
Three dice rolls does not make one team better than the other—just a little luckier on that last day.