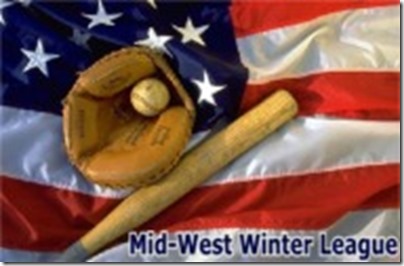 Yesterday, I posted about D.V.A.L., an NL-only league.  That kind of league has its own intricacies.  Well, today, how about a retro league?  Rather than a current league, a retro league uses players from a past season.  Avid APBA fan and friend Stray Corrado contacted me to let me know that his retro Mid-West Winter League is expanding and is looking for one more manager.
The MWWL is set to begin with the 1994 season this year in 37 days (yes, they have a countdown clock!).  To accommodate for the expansion from 20 to 24 MWWL teams, they are holding an Expansion Draft.  You can read the details here.
From what I know of the Baseball for Windows MWWL, it is a very intense and competitive league.  Those in the MWWL including Stray really know their baseball.  It is not for the faint-hearted (consider that a challenge, if you wish!)
If you have an interest in the Mid-West Baseball League, don't hesitate to contact Stray with this form.
Good luck in 1994, MWWL!